Profitability in the wine industry has always been a hot topic and certainly not more so than when it comes to planting new vineyards. The old adage "How do you make a small fortune growing vines?" "Start with a really big fortune…" seems to ring true all over the world, not just in South Africa. With the cost of raw materials as well as skilled labor ever skyrocketing, it is understandable that the acreage of vineyards in most wine regions of the world is static at best, but more likely to decline. as old unproductive vineyards are removed or others are simply uprooted. and replaced by more profitable orchards or alternative crops. A harsh reality indeed when considering the longer term future of the wine industry in, say, 20 or 30 years.
It certainly becomes very difficult to see past all the pessimism when you consider that the cost of planting one hectare of new vineyards will never be cheaper, only more expensive. If by the grace of the gods and a generous banker, a winemaker or a landowner is able to initiate the planting of new vineyards, the calculations that will have to be made to assess the future profitability of these vineyards must surely seem very daunting when they are translated into potentials. cost of bottled wine. Viticulture and winemaking only seem to be heading into a very high-end, luxury-priced market space in the future.
All of this reminds me of when I was younger and finished studying my initial qualifications and informed my parents that I intended to leave home, move to Cape Town, get a job , to rent an apartment and continue my life in the big world there. My father sat me down and made a long list of unavoidable expenses, including health insurance, food costs, transportation costs, etc. Well guess what. I still moved to Cape Town despite the sums not adding up. To me, it's almost an extended metaphor for viticulture and winemaking. More often than not, the sums initially don't seem to add up or make sense on paper, but people throw caution to the wind and carry on regardless.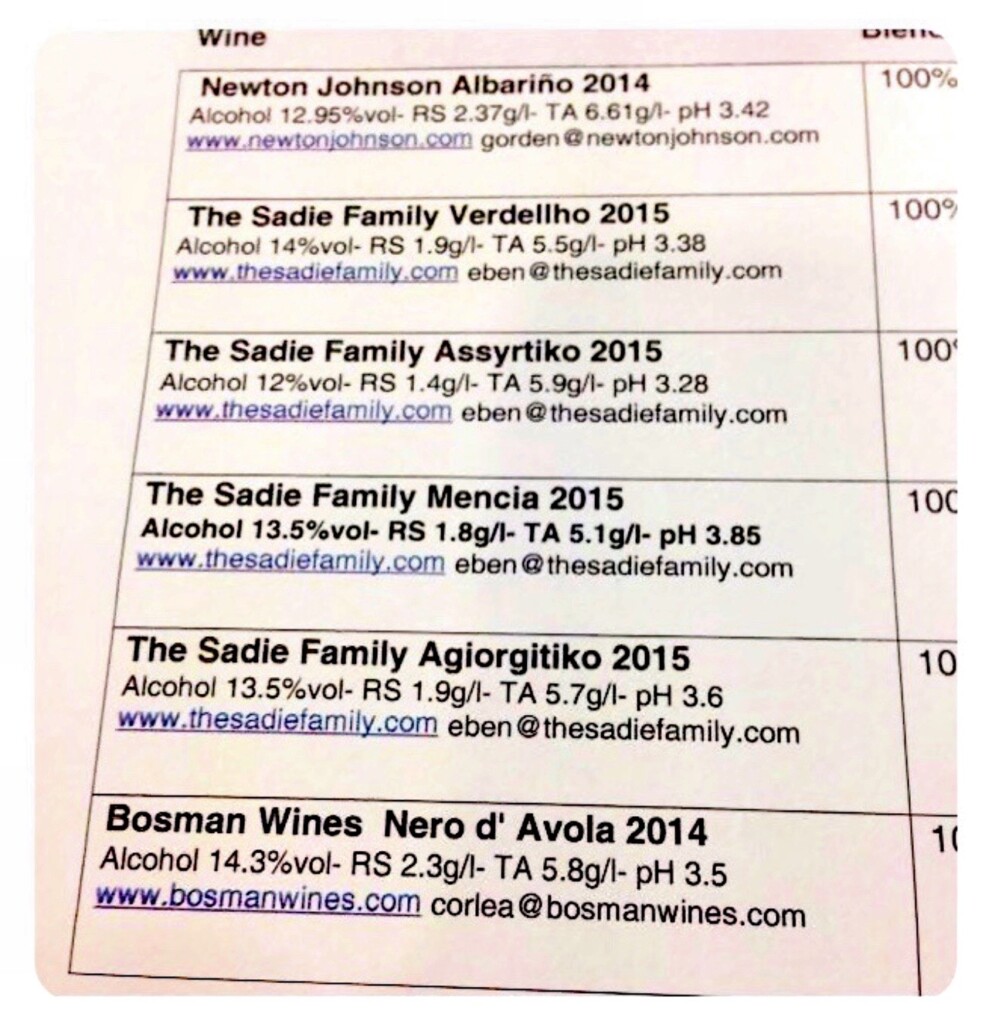 Much of this bold positivity lies in a winemaker's belief that there is still an opportunity to do something very, very special and unique, which will ultimately justify the costs and the hard work. Of course, this positivity and belief can be seen everywhere in Cape Winelands, whether it's new plantings by the Vilafonté winery in Paarl, new vineyards in Swartland planted by Eben Sadie, plantings of chenin blanc and cabernet franc in the Polkadraai hills by Bruwer Raats, crazy blends of white and red fields from Brookdale to Paarl, or, as I recently learned, new vineyards of extreme syrah in the Karibib region of Stellenbosch by Duncan Savage. The common thread running through all of these new plantings is not just a dedicated passion and vision, but also a belief in modern precision viticulture with the goal of producing premium wine from carefully chosen varietals grown on a site. carefully selected and matched.
We often joke in the wine trade about why French Burgundy is so individually brilliant, and then someone will inevitably point out that Burgundians have had 900 years of fine tuning to get it right and create individual wines with character. and quality from their unique sites that are simply unmatched and impossible to imitate anywhere else in the world. While I'm sure there's a lot more technology, temperature and heat mapping etc., to plant new unique sites in South Africa than the Burgundians had at their disposal, l The focus remains the attempt to create the perfect synergy between vine, climate, soil, aspect and site that will result in exceptional grapes that the winemaker can then transform into something very special. The premium price on the bottle is of course a no-brainer.
Another chance encounter this week in London with a Greek grower revolved exactly around the above questions of new plantings, profitability, long-term visions and goals, and the possibility of finding a special site and planting Assyrtiko vineyards a stone's throw from the sea. But this producer wasn't talking about planting more vines in Santorini, Paros or Tinos, they were exploring the viability of employing the latest precision viticulture to establish a new vineyard on the west coast of the Western Cape that would be bathed in maritime influence. coastal. from the cold Atlantic Ocean. Tasting Sakkie Mouton's incredible wines with their unfathomable salinity, tension and minerality using varietals like Chenin Blanc, Colombard and Vermentino, simply begged the question of what could be possible in this region with a well-placed vineyard. of Assyrtiko? A quality that could exceed the volcanic excellence of the birthplace of this variety in Santorini? It is surely a dream that deserves to come true. In the meantime, all eyes will be on Gary Jordan's Assyrtiko efforts in Stellenbosch which are expected to be commissioned in the very near future.
Greg Sherwood was born in Pretoria, South Africa, and as the son of a career diplomat, he spent his first 21 years traveling the world with his parents. With a degree in business administration and marketing from Webster University, St. Louis, Missouri, USA, Sherwood began his professional career as a commodity trader. In 2000, he decided to take a long-term interest in wine by taking up a position at Handford Wines in South Kensington, London and is now Senior Wine Buyer. He became Master of Wine in 2007.